Welcome to Yamanaka Ippei's Web Site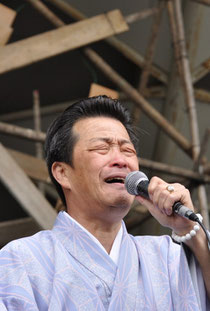 The Kansai native's folk song which attracts attention most now "Kawachi ondo." It is a site of singer Ippei Yamanaka of the highest peak which continues performing this music most offensively. 

The second album "Kawachi Ondo, Kanzaki Yogorou Azuma Kudari, Yogorou meets a pack-horse man." of great desire of Yamanaka Ippei & The Kawachi Ondolyers will be released from ZASHIKI RECORDS in June, 2012. The first studio recording "Kanzaki Yogorou Azuma Kudari." is a long version of the wonder for 25 minutes and 51 seconds.